Who We Are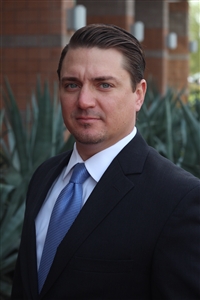 Anthony F. Marchesi, CEP®, AIF®
Mr. Marchesi has over 20 years of experience in the financial services industry having started his career at the height of the dot com bubble. In 1999, Anthony joined LPL to deliver independent, objective financial advice. He specializes in comprehensive wealth management and estate preservation. With this approach he's dedicated to providing a complete estate and investment solution.

Education/Designations
As a Certified Estate Planner, CEP®, Anthony sets himself apart as an advisor with specialized education and training related to estate planning. Mr. Marchesi stresses that every estate plan should be designed to preserve, protect, and pass on an estate to whom they want, when they want, and how they want. Mr. Marchesi believes that each client should enjoy the confidence that comes from knowing their estate will be managed during their lifetime as they have directed.
As an Accredited Investment Fiduciary, AIF®, Mr. Marchesi prides himself in having completed a rigorous program designed to provide the education needed to implement a prudent process into his own investment practice as well as being able to assist others in implementing proper polices and procedures.
Anthony holds a Bachelor's Degree in Business Administration in Finance from Northern Arizona University. During his undergrad, Anthony focused on studying the financial business world, specifically in the area of investment management. Mr. Marchesi feels that he was greatly blessed by his time at Northern Arizona University and seeks to give back to the university in any way he can.